Roach guards are the gold standard for truck protection. They're strong and durable, ready to stand up against abrasion and impact, ensuring your truck is ready to weather everything you throw at it—from road debris to off-roading obstacles and beyond.
At Line-It Midwest, Inc., we specialize in rock guards for trucks in Duluth, MN. These applications protect the bottom of your truck, as well as the inside of doors, preventing debris from causing damage or paint loss, and ultimately protecting your vehicle from rust and corrosion.
New Rocker Panels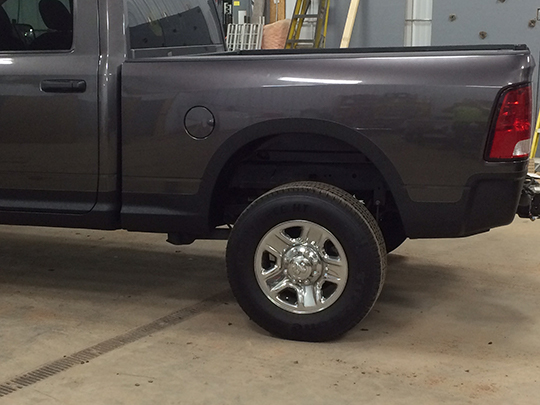 If you're coming in for a truck bed liner in Duluth, MN, consider how new rocker panels might also benefit your truck. They're your first line of defense against abrasive damage to your undercarriage and panels.
When installing new rocker panels, we thoroughly prep the area to ensure a quality installation. This includes sandblasting, an ethanol wipe down for sterilization and taping to prevent overspray and contact with other components of your vehicle. Once everything is prepped, we get to work! When we're done, you'll have the peace of mind that comes with reliable rock guards.
Removing Rusted Rockers
Already have rocker panels that are rusted out or long past their lifespan? Come to us to have them removed and replaced with care. We sandblast away any rust or corrosion for a thorough job, then remove old panels and replace them with panels equipped to better serve your vehicle.
Protection for Your Vehicle
Great for both new and old trucks that need some extra protection, rocker panels are a cost-effective way to prevent corrosion. They're also ideal for off-road vehicles and those that travel off the beaten path frequently. Some of the vehicles we work with include:
For more information about how to protect your vehicle with rocker panels, schedule an appointment with Line-It Midwest, Inc. today. We can be reached at (218) 391-7435 for more information.